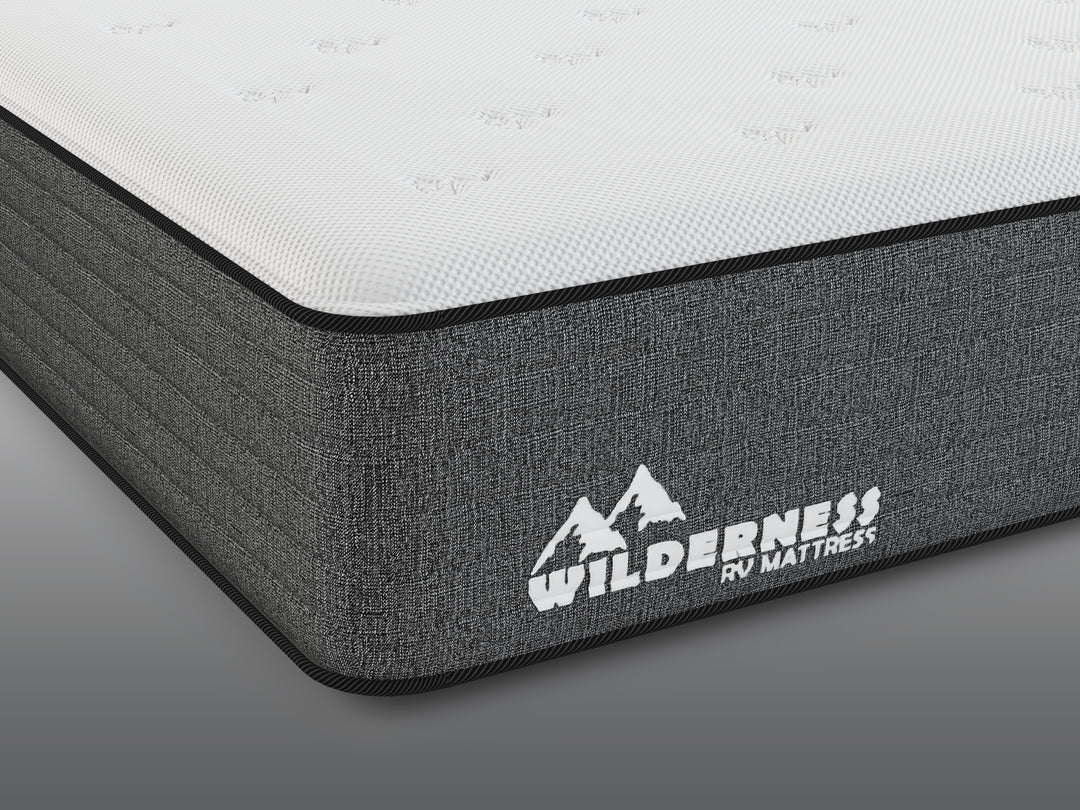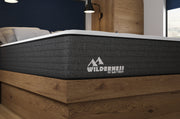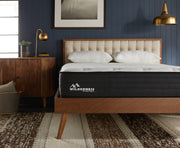 Aspen - BETTER
Regular price
$604.00
Sale price
$422.80
Unit price
per
The Aspen is a luxury 10" memory foam mattress. After years of testing, we created the perfect combination of firm and soft to give you the best feeling medium firmness mattress. It works great for all sleep positions and is a great option for those who prefer to have a spring free mattress.

You will be able to feel the great quality that is put into this mattress after your first night sleeping on it. We know why you are here; the mattresses that come with RV's are terrible! We will not disappoint with our craftsmanship and comfort. Order your Aspen today and rest assured you will be sleeping great!
Try our Aspen 100% RISK-FREE for 100 Nights!
No Drama, no return fees - we're so confident you'll be in love with your new RV mattress that we will refund you in FULL if you are dissatisfied.
comfort level
The Aspen offers a medium/plush firmness level. It works great for all sleep positions. We would rank the Aspen a 5 out of 10 on the firmness scale with 1 being the softest and 10 being the firmest.
SHIPPED IN A BOX
Our mattresses are compressed and shipped in a box to easily move around your RV. The box size is 17" x 17" x 42".  After the mattress is removed from the box and unrolled it is ready to be slept on in 10-15 minutes.
Frequently asked questions
Our Montana Hybrid comes with a non pro-rated 10 year warranty.
How long will it take to get my mattress?

Typically your mattress should arrive in 7-10 business days.
How is Wilderness RV Mattress different from other mattress brands?

Wilderness RV specializes in making mattresses for RV's. We didn't just repurpose a bedroom mattress and call it an RV Mattress, we built the core and design of each layer to serve a purpose specific to the comfort of RV's and the outdoors.
What features do your mattresses have that others do not?

Our focus was comfort, because this was our number one issue when we were on the road and had to cut trips short due to bad sleep, sore back or flat out exhaustion from not being able to sleep.

We wanted to provide a temperature regulating design, made innovative material, and dynamic layers that give comfort not normally found in foam beds. Our engineering team was not happy figuring out how to squeeze all this into a box for shipping!
Who is Wilderness RV Mattress?

We are a family owned and operated business. We have been avid RVers our whole life! We also have over 15 years experience in the mattress industry. Learn more about our story here!
We ship across the U.S. and Canada. All items ship FREE to the continental U.S., while shipping to Hawaii, Alaska, & Canada has a flat rate fee of $149.
See our full FAQ page.....